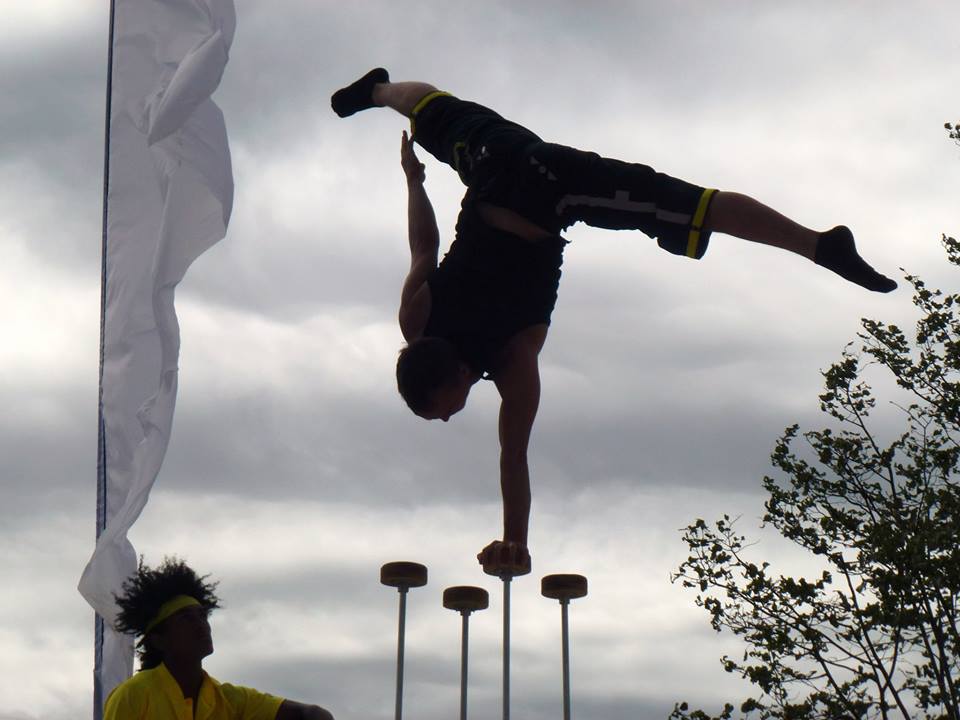 Biography
Born in Aberdeen, Andy has been on one stage or another since the age of five, in choirs, orchestras, jazz bands, impromptu cabaret acts, or whatever seemed necessary at the time.
As a child, he loved watching the gymnasts on TV when the Olympics or other games were on, and has always been fascinated by and found joy in watching people twist and tumble and defy gravity with their bodies. He had his first contact with circus arts during his ten-year involvement as a drummer with Edinburgh's Beltane Fire Society. Through that and various bands, he got a Man playing trumpet
taste for large-scale performances. While playing trumpet with Orkestra Del
Sol he was introduced to NoFit State Circus; several years later he joined
them as a member of their band. He says: 'I still have no idea what training is.'
Andy's other career milestones include putting together a short cabaret act with a singer, guitarist and tapdancer at the Edinburgh Fringe Festival and performing it to about 1,500 people in three days. He also produced music used on the soundtrack of The Inheritance, a 2007 BIFA-award-winning Scottish indie film.