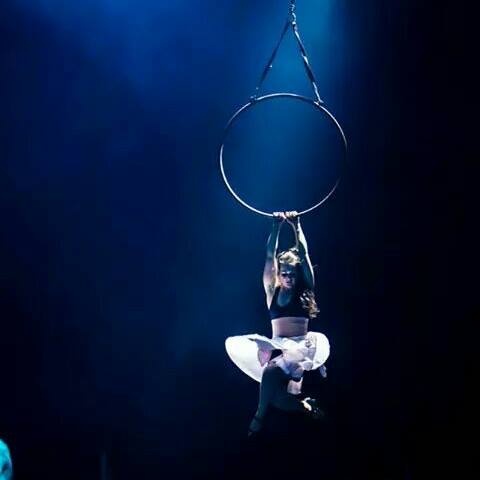 Biography
Anna always enjoyed climbing trees and hanging upside down, but her formal aerial training began three years ago at Circomedia's evening classes. She has since left her office job to dive head first into the thrilling world of circus. Engaging characters and vibrant stories are often at the heart of Anna's work. She recently played the Genie in Creation Theatre's production of Aladdin, which involved aerial performance, hula hooping, singing, dancing and acting.
Anna has performed aerial acts around the UK, for companies including The Invisible Circus and Circoswing. Other credits include Stratford Circus; Shambala Festival; Sue Ryder Big Wigs; Motion (Bristol); and Compass Film (Bristol).
Anna studied Drama at Bristol University in which time she performed in numerous plays as an actor and has been part of several professional theatre productions since then.