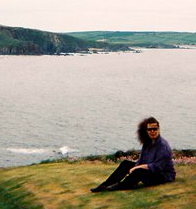 Biography
Executive Director
Originally from mid Wales, Alison has spent the last 25 years working with a wide range of companies and organisations from Narodno Pozoriste Subotica to Brith Gof to the Boilerhouse Project.
She first met NoFit State in the late '90s when she worked as producer on one of the company's first large community productions - Prophecy. She then spent several years on the company's Board before joining the company full time as Executive Director in 2006.
Since then she has seen the company grow and develop and acquire its first permanent home - Four Elms. With that said the thing she is most proud of is her daughter, who has just qualified as a nurse.
Her vision is to support NoFit State to become a truly sustainable company that liberates the creative spirit and inspires ordinary people to do extraordinary things.